Rye Community Childcare is a type 2 licensed occasional childcare service located within the Rye Community House.  The service is licensed for a maximum of 14 children. The size allows for children to develop a close connection with the educators and for the development of individual learning experiences for our children.
Rye Community Childcare regards children as unique individuals with their own interests, strengths and abilities which should be respected and valued by all.
We aim to foster a strong sense of identity and wellbeing, a feeling of connection to their community and the confidence to achieve the best they can.
We are committed to providing children with a stimulating environment in which they are offered the opportunity to work, explore, learn and discover at their own pace.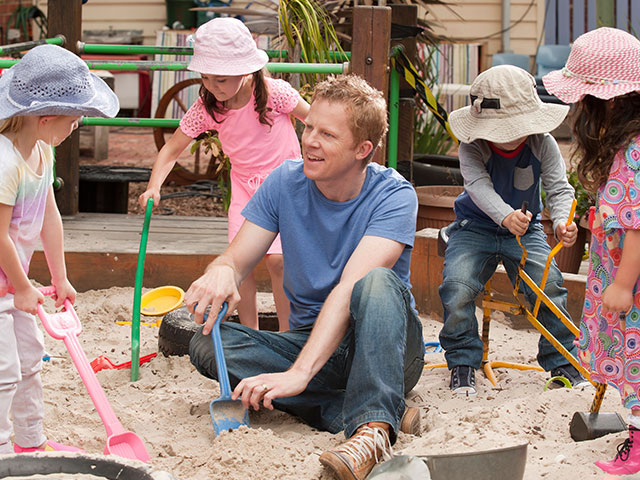 The location, next to the Rye Pre School and near the local Rye primary school allows for a smooth transition between the centre, pre school and the school in an environment where children feel comfortable and secure.
We operate between 9.00 and 2.00 pm with a maximum of 3 days per week per child.
'No jab, no play' policy
In keeping with the Federal and State Governments' 'NO jab, no play' policies, children MUST have acceptable proof of immunisation prior to enrolment in the form of an Immunisation History Statement from Medicare, we are not legally able to accept any other form of proof of immunisation.
​​Childcare team:
Lindy Carter –  Childcare Coordinator
Selenia Prestiani
Jessica Downie
Rye Community Childcare Placement Enquiry
We are a mixed aged childcare centre for children aged
6m – 5years. We take a 4 children under 3 years old in any session with up to 10 over 3.
Current daily rate for 5-hour session is $66.00 per session.
Please fill out the form below or click here to download the form in word format.